Discipleship Pathway Course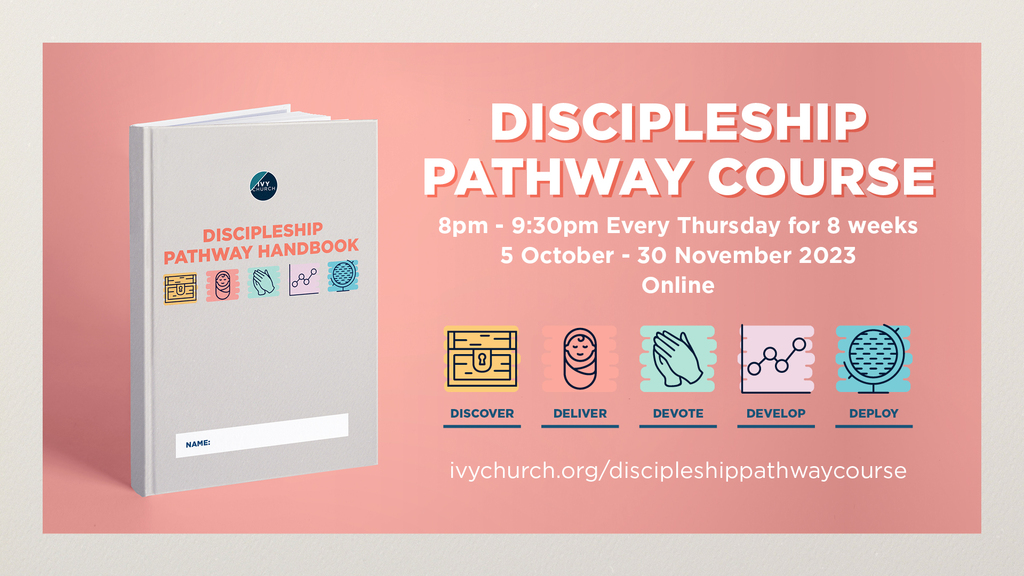 Thursday, 5 October 2023

8:00pm - 9:30pm

Online
About
Becoming a disciple that makes disciples
Discover your God-given potential
Within every apple seed is the potential not only to plant one apple tree, but fill the entire planet with apple trees. In the same way, within every follower of Jesus, within you, is the potential to fill the entire plant with disciples.
When Jesus called his first disciples he said "follow me and I will send you out to fish for people." Jesus took his disciples on an adventure of discovering who he was and to equip them to be able to help others discover him too!
This is what the Discipleship Pathway course is all about. Over 8 weeks you will be part of a community going on the adventure of discovering what it means to become a disciple of Jesus. You will learn simple tools to help others become disciples too and catch a God-given vision for your life, family, friends and communities.